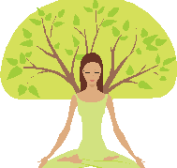 Since September is National Yoga Month we thought we would dive a little deeper into the different types of yoga.
Yoga has an array of different benefits that we often overlook. Some of the common benefits of yoga are wellness, improving posture, stress relief, along with many others.
Here's some of the often overlooked benefits:
Self-Control
Discipline
Concentration
And many more!
Check out what Santosh Kumar, a wellness expert, says about the "8 Branches of Yoga."