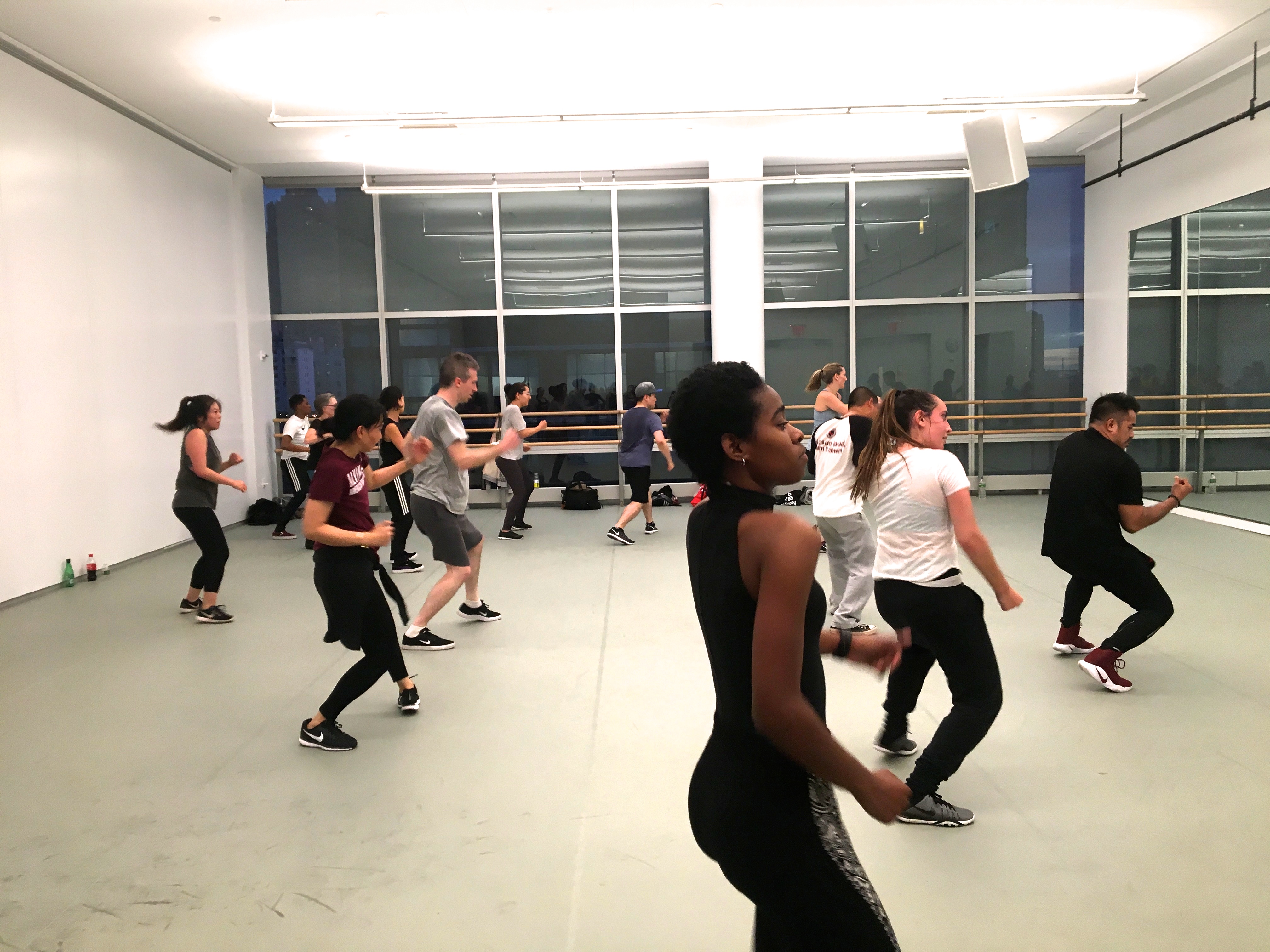 At Jonathan Lee's Beginner Hip Hop Class, Ohana means family, and family means no one gets left behind. For my first dance class experience, I couldn't have picked a better starting point than this class. I was a bit nervous walking in, but I quickly saw there was nothing to worry about. At the first sound of, "It's just too fast! I can't get it!" Jonathan made his way directly to the student and offered, "let's break it down." While the classes usually reach a crowd of 60 energetic dancers, the class has a strong personalized feel.
Each Tuesday at 7 P.M. starts a new adventure in learning a choreographed dance to an upbeat, fun, popular hip-hop track. Each 8 count is explained carefully, and repeated— a bit faster each time— until it becomes muscle memory. When adding counts, we always circled back to earlier steps to ensure we had the continuous flow down pat. The choreography progresses from Tuesday to the Thursday and Saturday classes, but I hopped in on a Thursday and had no idea I had even missed a day!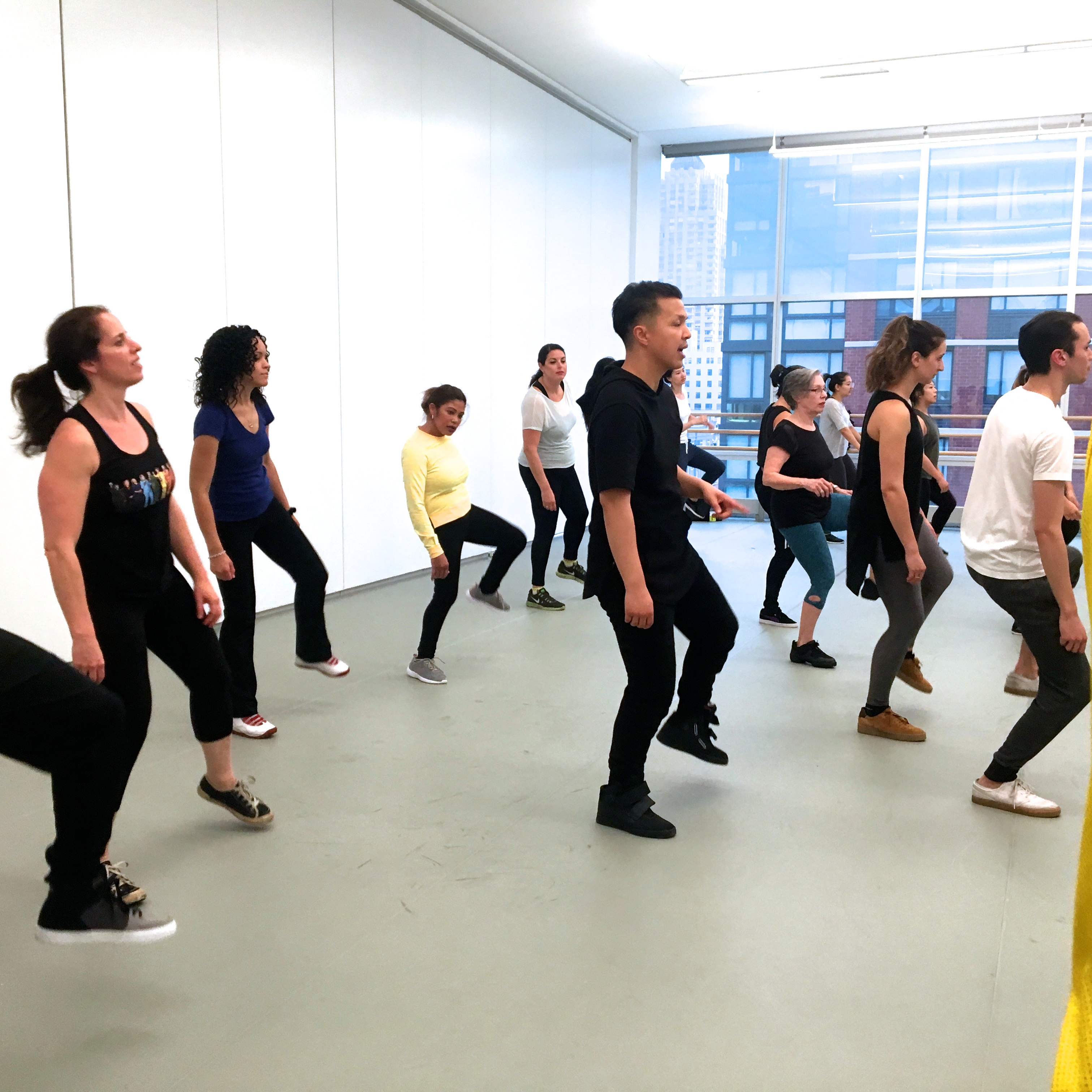 This class is for all ages and backgrounds. There were some dancers who were part of the larger Alvin Ailey Company, some who came to class when their work schedules allowed, and some first timers. It was fun to look to the front row to watch and learn from the talented dancers, but I never once felt intimidated. During my review class, I learned a fast-paced choreography to Check by Meek Mill. When I heard the song, I had doubts of if I could keep up with the tempo and never imagined doing what I did by the end. The structure of the class and Jonathan's commitment to inclusivity makes it possible to hop in a class at any point.
At the end, we completed the full dance together as if it were second nature. I sure worked up a sweat, but the best exercise is when you don't realize you're exercising at all. During NYC Dance Week, this hip-hop class is a must-do. Of course you'll see me there… because now I'm hooked!
Class Review by Jenna Calandro (NYC Dance Week)
Video: Jonathan Lee's Beginner Hip Hop Class 
Class offered: Saturdays. 10-12am at Ailey Extension classes (The Joan Weill Center for Dance) 405 W55th St. NYC NY 10019