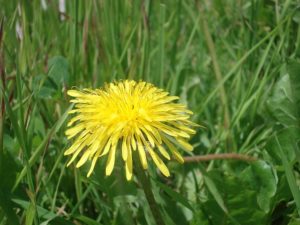 As we are out on the field, in the gym, in the dance hall, we are bound to get a bump and bruise here and there. The problem is that it can really hurt, and even keep you from training as you would like.
What can you do to treat these unsightly bumps and bruises? Don't turn to pills. You can try dandelion root to reduce inflammation and alleviate pain.
What is Dandelion Root?
Dandelion root, also known as lion's tooth, is a yellow flower that grows wild in fields for much of the year all over the world, and many consider it a common weed. It closes up when it is cloudy or at night, and looks a bit like a pig's nose. In some cultures it is known as a "swine's snout" because of this unique feature.
Dandelion root has been used in Chinese, Indian, and Arabic cultures as medicine. It belongs to the Taraxacum genus, and the name is derived from the Greek taraxos, which means disorder, and akos which means remedy. Even in the genus name, the known healing power of dandelion is cemented.
Traditional Properties
The properties associated with the dandelion flower are the following:
Choleretic
Appetite stimulant
Digestive bitter
Cholagogue
Mild laxative
Mild purgative
Hepatic benefits
Tonic
Lymphatic benefits
Demulcent
Modern Uses 
Reflecting some of these traditional properties are its modern uses. According to WebMD, Dandelion root is used for:
Loss of appetite
Upset stomach
Intestinal gas
Gallstones
Joint pain
Muscle aches
Eczema
Bruises
Increase in urine production
Laxative to increase bowel movements
Skin toner
Blood tonic
Digestive tonic
How Is Dandelion Root Beneficial for Athletes?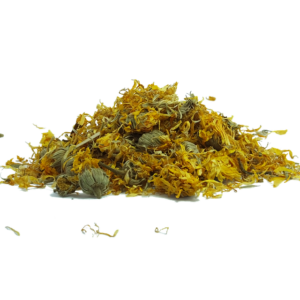 Bangs and bruises often accompany practices, rehearsals and workouts.
Dandelion root is known to have anti-inflammatory properties, and properties that promote healthy blood circulation. These may help to reduce the purple-black appearance of bruises and reduce any inflammation accompanying it.
Dandelion is especially effective for bruises caused by anemia, or low iron. Dandelion is very high in iron, which will help replenish your blood supply and prevent these sorts of bruises.
How Should I Take Dandelion Root?
You can consume dandelion root in teas, often sold at health food stores, or in capsules. Some health stores will also sell fresh dandelion, which you can integrate into your salads or as a garnish.
For more information:
WebMd. Dandelion Root: Uses, Side-Effects and Interactions. Accessed at http://www.webmd.com/vitamins-supplements/ingredientmono-706-dandelion.aspx?activeingredientid=706&
United States Department of Agriculture Agricultural Research Service, Beltsville Area Germplasm Resources Information Network (GRIN). Accessed at http://www.ars-grin.gov/cgi-bin/npgs/html/taxon.pl?40944#syn
Grieve M. A Modern Herbal. New York: Dover Publications, Inc. Accessed at http://botanical.com/botanical/mgmh/n/nettle03.html
Foster, S. Herbal Renaissance. Utah: Peregine Smith Books; 1984.
Leung AY, Foster S, eds. Encyclopedia of Common Natural Ingredients Used in Food, Drugs, and Cosmetics. 2nd ed. New York: John Wiley and Sons, Inc; 1996.
Blumenthal M, Goldberg A, Brinckmann J, eds. Herbal Medicine: Expanded Commission E Monographs. Austin, TX: American Botanical Council; Newton, MA: Integrative Medicine Communications; 2000.
Yarnell E, Abascal K. Dandelion (Taraxacum officinale and T. mongolicum). IntegrativeMed. April-May 2009;8(2):34-38.
Moerman, D.E. 1998. Native American Ethnobotany. Accessed at http://herb.umd.umich.edu/
Hamel, Paul B. and Mary U. Chiltoskey. Cherokee Plants and Their Uses – A 400 Year History. Sylva, N.C.: Herald Publishing Co; 1975.
TCM Wiki is a wiki site of Traditional Chinese Medicine. Copyright © 2009 – 2012 by http://www.tcmwiki.com/wiki/herba-taraxaci
Gladstar, R. Herbal Healing for Woman. New York: Fireside Publishing; 1993.
Duke J. A. Phytochemical and Ethnobotanical Databases. Accessed at http://www.ars-grin.gov/duke/
Hoffmann, D. (1998). The Herbal Handbook: A User's Guide to Medical Herbalism. Inner Traditions/Bear & Co.
Williams, C. A., Goldstone, F., & Greenham, J. (1996). Flavonoids, cinnamic acids and coumarins from the different tissues and medicinal preparations of_ Taraxacum officinale_. Phytochemistry, 42(1), 121-127.