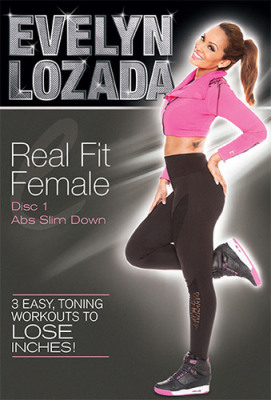 Evelyn Lozada, a reality TV star on VH1′s "The Basketball Wives", has released her first workout DVD called Real Fit Female: Abs Slim Down. The product was a collaboration with fitness expert, Zuzka Light.
The first disc provides three easy toning workouts designed to tone and strengthen the core. The exercises are supposed to help tighten your mid-section, maintain your feminine curves and have you feeling fit while doing it.
It is appropriate for all fitness levels.
(Pic from Hello Beautiful.com)
FitEngine is your premier provider of inside information on the fitness industry and workout classes in NYC.