FitEngine di.ps™ Disposable Panties
The environmentally-friendly disposable undergarment for everyday use
di.ps are the hottest, new item that you can wear for any occasion. Designed for disposable use, this revolutionary underwear allows you to feel fresh and comfortable when you're on the go. Like tissues you can use, dispose, and then select a new one for your on-the-go activities.
Anytime, Anywhere
Workout sessions • Travel • Overnighters • Hospital stays
Eco friendly
Comfortable
Care-free
Convenient
Chic
Disposable
Machine Wash up to 3x
FitEngine di.ps™ disposable underwear is hygenic & comfortable with breathable cotton gusset
→ di.ps™ absorbs wetness and keeps you dry during your toughest workouts
→ Wash up to 3 times–no need to feel guilty about tossing
→ di.ps™ keeps its shape and it will not fall apart after use
→ Freedom to do what you want, when you want, without the worry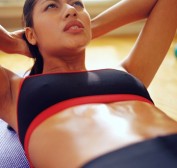 "I have intense workouts and knowing I won't have to worry about wetness or odor is a huge comfort."
"
For short trips or long, di.ps will be great to throw in the suitcase and I won't have to worry about washing panties on the road or returning with them."
Choose from three colors and two sizes:
Small or Medium Thong available in Leopard, Pink or Black

Medium Bikini in Leopard or Pink

Special Offer! Get Yours Today
5 Di.ps for $6

Tip: These are Great for Birthdays, Holiday gifts, Care packages, Presents!
Get Your Di.ps NOW on SALE (free shipping)