Anyone can have that feeling of anxiety when they walk into their first yoga class, which almost the same as walking naked into a crowded room, full of strangers and being unsure of what you're supposed to do. It's scenarios like these that make working out at home seem an incredible idea, but of course not knowing where to start can impede in the fun that can be had in practicing yoga. FitEngine has listed the following yoga classes in NYC as perfect, especially for beginners. One thing that's similar in all of the following is the professionals special attention and focus to beginner students.
Jaya Yoga
Address: 1626 8th Ave, Brooklyn, NY 11215, United States
Website:
Operating since 2000, anyone new to yoga can benefit from easy understanding of basic yoga poses that will help get the body moving. They teach different breathing exercises that'll help deepen lung capacity and also meditation to help you let go of the stress of daily life.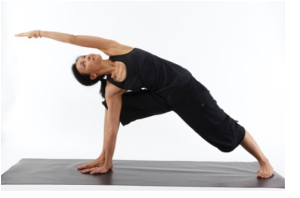 Kula Yoga
Address: 28 Warren St, New York, NY 10007, United States
Website: http://www.kulayoga.com/kula/
A monthly space that can be enjoyed by both the new practitioner as well as the seasoned inverter and preceded by qualified yoga instructors who will focus on arm balances and upside down postures, while working with a new theme in mind all of which is carried out in a relaxed and supportive environment.
Bend & Bloom
Address: 708 Sackett St, Brooklyn, NY 11217, United States
Website: http://www.bendandbloom.com/
If you consider yourself to be too inflexible, highly strung and tight for yoga, then this is the place for you. By teaching the fundamentals of yoga, Bend & Bloom
helps
develop body awareness, makes it easy to learn basic yoga postures, and focuses on healthy alignment of the beginner. You will also practice how to coordinate breath and movement, both of which are essentials of yoga.
Yoga Union
Address: 37 W 28th Street (4th Floor) New York, NY, 10001
Website: http://www.yogaunion.com/
Participate in the ABC's of Yoga Series at the Yoga Union which is the perfect way to understand yoga fundamentals and how to develop sound posture while also strengthening the body. The best part is that anyone, whether a first timer or an old yogi, can easily come here and discover the depth of this practice through different poses.
Finding the perfect yoga, Pilates or dance class isn't always that easy, especially in such a big city as New York. With the help of FitEngine, however, users can find the best classes and at different levels of their expertise!