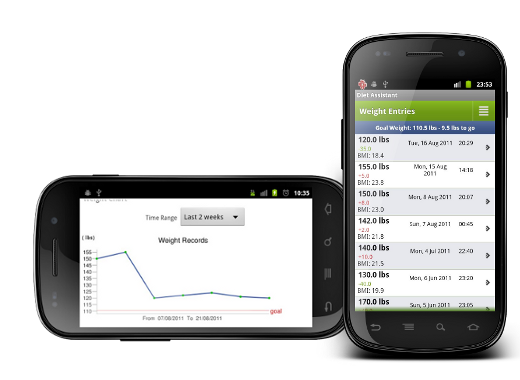 Those who are trying to lose weight know that it can be crucial to get that little bit of an edge, that little bit of help, to help motivate you toward your weight loss goals. Apps can play that role in our increasingly mobile way of life.
For both Android and iPhone smartphones, Diet Assistant claims to provide the extra nudge you might need to drop the lbs once and for all!
Who needs a personal trainer? Diet Assistant provides you with healthy, personalized diet plans (including shopping and grocery lists) whether you're vegetarian, on a low carb lifestyle, a carnivore or anything in between.
It also provides nutritional facts, a weight-loss tracker, BMI calculator, diet and weight loss tips and tricks, and much more.
FitEngine is your premier provider of inside information on the fitness industry and workout classes in NYC.
(Pic from Diet Assistant)