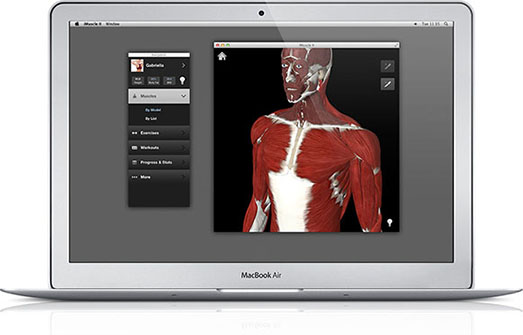 There's a new app for iPhone called iMuscle 2 which will easily help you plan and monitor your exercise program.
You can select from 650 cool looking 3-D animated exercises and stretches. These are for both gym and home users and can be searched for or looked for alphabetically.
You can also interact with an anatomically correct 3-D model by tapping any one of the 152 specific muscle areas. This will lead you to exercises for those areas. You can add exercises and store your favorites.
Full stat workout stat tracking, tips and the ability to sync your exercises between multiple devices is available via the Cloud. (Pic from 3d4medical.com)
iMuscle 2 was designed with to be used with multiple individuals which makes it perfect for instructors. Find out more iMuscle 2 at http://applications.3d4medical.com/imuscle2.
FitEngine is your premiere source for all fitness information and workout classes in NYC.