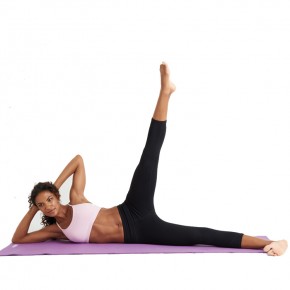 The latest workout fads are usually jumped on by celebrities. However, the very fit Kate Hudson has practiced a strict Pilates routine for the past 15 years. She does three to five sessions each week with her trainer, Nicole Stuart. While the overall routine varies, this toning move is always in Ms. Hudson's set.
The Rond de Jambe
– Lie on your right side with legs extended and stacked on the floor, feet slightly in front of hips and heels together. Place your hands behind your head or extend right arm and rest head on it. Raise your left leg straight up.
– Move it in a circular motion in front of you.
– Then move it behind you, and raise it straight up to starting position. Switch sides to complete set.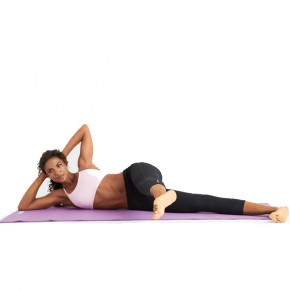 Switch sides- 10 reps per set.
FitEngine is your premier provider of inside information on the fitness industry and workout classes in NYC.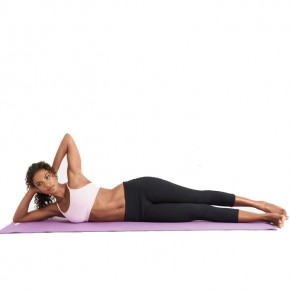 (Pics from shape.com)