Here are some seasonal super-foods from Ashleigh Gurtler, AADP Certified Holistic Health Coach and FitEngine contributor.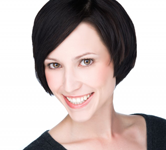 1.Sweet potatoes: These tubers are more nutritionally dense than their white counterparts, and if you roast them rather than boil them not only will they taste delicious, they may retain more vitamins. They're an excellent source of vitamin A, iron, and possess anti-inflammatory benefits.
2. Cranberries: These tart berries have vitamin C and fiber and are only 45 calories a cup. They also outrank nearly every other fruit and vegetable in antioxidant content. Just be sure to avoid the canned jelly variety, it's loaded with added sugar and preservatives.
3. Pumpkin: Its sweetness and moist texture makes it the perfect ingredient for pies, cakes and pudding. It's rich in potassium, B vitamins and it provides more than 20% of daily-recommended intake of fiber.
4. Nutmeg and Cinnamon: Not only do these spices fill your house with that delicious "the holidays are here" smell, but they also provide unique health benefits you can enjoy all year round. Nutmeg has been shown to be useful for insomnia, anxiety, indigestion and increasing circulation. Cinnamon supports digestive function, relieves pain and stiffness in muscles and joints, and is a powerful anti-microbial agent that can kill E. coli and other harmful bacteria. Sprinkle this tasty combo on your skin-on baked sweet potato.
5. Red wine: Yes, you can enjoy a drink and feel good about it! Red wine contains polyphenols, a compound found in the skins of red grapes that aids in circulation, lowers blood pressure and promotes overall heart health. Sweeter wines have more calories than their drier counterparts, so opt for the Cabernet Sauvignon or Merlot.  Or better yet, cut your calories in half by having a spritzer- half wine, half seltzer.
6. Apples: Whether you enjoy it raw or baked, sweet or tart, apples are a super satisfying treat all season long. Make sure to eat the skin for heart-healthy flavonoids. They're full of antioxidants and contain 4 grams of fiber per serving.
As always, when you stray-moderate.
Did you know there were 160 calories in 16 Planters Honey Roasted, Dry Roasted Peanuts? And you know you can't eat just 16!
FitEngine is the premier provider of information about workout classes in NYC.