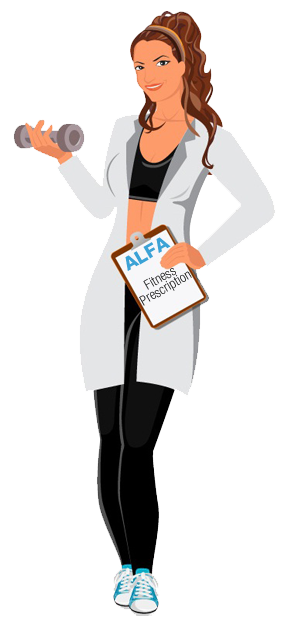 Introducing ALFA: Fitness Mentoring and Concierge Service
So, you're caught up in the hustle and bustle of New York City and you've done your best at keeping up with the high-pace, stressful day-to-day life. You've sacrificed eating healthy for what's convenient, and you've given up on keeping a workout regimen, because let's face it: who has got the time? But what if there was a way to lose weight and feel great without stressing about which fitness class to take, when to take them, remembering to eat right, and just keeping up with those tips you read in last week's newsletter? Well, the latest and greatest in fitness mentoring and concierge service is at hand, and its name is ALFA, or "Ask (a) Leading Fitness Advisor."
One-on-one mentoring and personalized fitness concierge services offer individuals of the NYC area a life-changing program that not only acts as your workout buddy, but helps your turn your whole lifestyle into one centered on making healthy choices and exercising when and where it's convenient for you. While some fitness advisors and personal trainers may help with the fitness aspect of your health and fitness goals, ALFA has a team of experts from every field helping everything from nutritional to motivational support. And with ALFA, you're not working with a computer or group or app. You are paired with an ALFA advisor to guide you toward meeting the goals you've set.
There's no excuse not to feel great — ALFA is here to help.
For advice, motivation and more tips, follow us on and !