ANNOUNCEMENT:
FitEngine is seeking 20 case study applicants to participate in its fitness concierge service for 3 months. Selected participants will be enrolled in the Gold tier program at a discounted rate. The program will include a personalized fitness prescription and fitness schedule, an ALFA advisor to monitor progress, updated prescriptions, and daily check-ins. Interested participants may apply by clicking below.
ALFA SERVICE FEATURES AND PLANS
ALFA's one-on-one attention and personalized program prescriptions—based on body type, individuality, preferences and goals—give clients piece of mind: It's the dream program.
ALFA and her team serve as the newest mentor and fitness concierge service, catering to an individual's lifestyle and goals. Like other FitEngine services, ALFA utilizes kinesthetic body analysis to encourage versatility in movement, enhance performance, implement holistic health initiatives and heighten awareness of one's own capabilities. This unique concierge service offers four different dimensions of exercise maintenance: expert advice; a comprehensive support team; constant adaptation application; and friendly encouragement.
A cost- and time-efficient fitness service, ALFA delivers three distinct tiers of service with guaranteed results.
Gold
Silver
Bronze

12 classes

2 private assisted Thai Yoga sessions

2 Holistic Health counseling sessions

2 private fitness sessions

10 classes

1 private assisted Thai Yoga sessions

2 Holistic Health counseling sessions

1 private fitness session

6 classes

1 private assisted Thai Yoga sessions

2 Holistic Health counseling sessions

1 private fitness session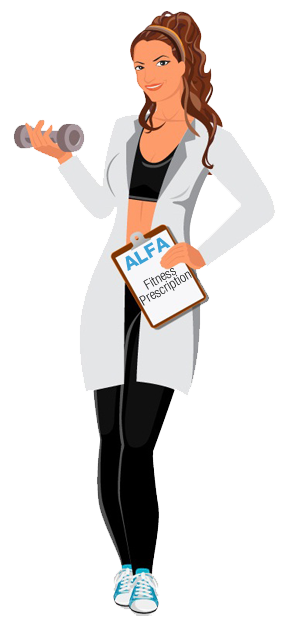 All tiers also include the following benefits and are based on 3-6 month participation:
ALFA team experts prescribes a customized workout to meet fitness goals

Daily access to ALFA team, who are highly knowledgeable about fitness, dance and wellness practices

A cost-effective and time-efficient fitness service with guaranteed results
FITENGINE CONCIERGE DESCRIPTIONS
Fitness Prescription: ALFA concierge experts discuss member's goals and interests to create a specialized and catered fitness program. Each prescription includes a detailed monthly schedule of fitness classes, holistic health counseling sessions, private fitness sessions and daily follow up—all based upon the member's needs.
Assisted Thai Massage (Yoga): Also known as Nuad Boran, Assisted Thai Massage is a healing practice that utilizes accupressure, compression, energy work, stretching, deep breathing, and touch to restore, relax, and promote improved health.
Holistic Health Coaching: Holistic Health Coaches are knowledgeable ALFA advisors who provide ongoing support and guidance to help concierge participants navigate contradictory nutrition advice to determine what eating and life changes are necessary for clients to achieve their fitness goals and gain success in their ALFA-prescribed programs.
Private Training Sessions: Private sessions are individually customized for needs and goals and designed by the ALFA team based on progress and individual preferences. These personal training sessions range from strength conditioning and flexibility training to alignment assessment and proper execution training.
For more information please contact us at: fitenginepresents@gmail.com.