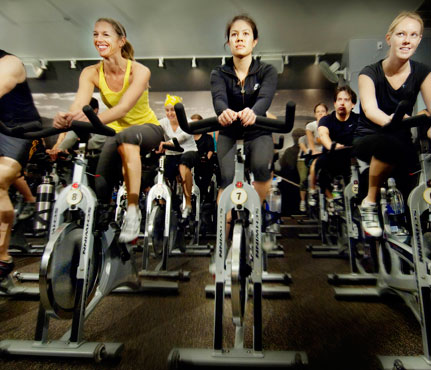 This gym promotes a unique indoor cycling strategy. It includes superfast pacing and push-ups off the handlebars while listening to bass-thumping music. It's said to be like dancing on bike.
Just when you have pedaled yourself to your fitness end, you'll catch your breath with a run of hammer curls and shoulder presses while on the seat holding 2-pound hand weights.
Regulars at the studio include Katie Holmes and Jake Gyllenhaal.
At soul-cycle.com you can download the most popular leg pumping songs that were played in the class for that month.
FitEngine is your premier provider of inside information on the fitness industry and workout classes in NYC.
(Pic from self.com)