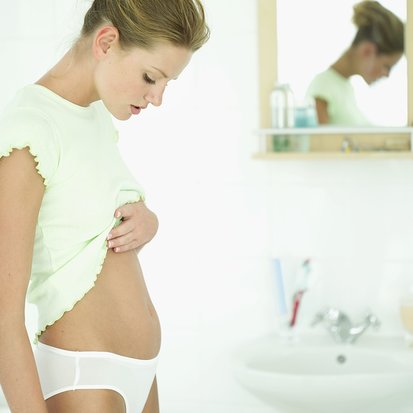 On a day like Thanksgiving we may eat well over 3,000 calories when USDA recommends we eat no more than 2,000 calories per day. And that may not be the only day of over indulgence during the holidays.
So don't beat yourself up! Get right back at the healthy eating within two days by writing down what you eat and all the calories in the food and beverages. If you can't find calories on the packages, look them up on the internet or consider getting a calorie counting app like My FitnessPal.
If you reduce your calorie intake by 200-300 per day and burn off another 200 per day exercising, you could lose a pound or two a week.
An example of about 1,125 calorie consumption in one day:
Breakfast- About 400 calories- a cup of cereal, cup blueberries, 2 tbsp walnuts and a cup of low fat milk.
Lunch- About 325 calories- 1 large wheat tortilla, 2 tbsp hummus, ¼ cup red pepper strips, 4 slices roast turkey breast, 2 tbsp chopped fresh mint leaves, ¼ cup lettuce.
Dinner- About 400 calories- personal pizza- 1 toasted whole wheat pita with ½ cup chopped tomatoes, ¼ cup shredded part- skim mozzarella, ½ cup grilled chicken breast, sprinkle with garlic and oregano, broil until bubbly.
Three other tips to get back on track;
–        Drink about 8 glasses of water each day
–        Get at least 7 hours sleep
–        Walk after eating
The best thing to do even though it can be a pain, is to write down what you eat and how many calories it contains. You might be shocked at how little it takes to get to the 1000-1200 calorie per day unless you eat the right kinds of foods- ones that fill you up not out!
FitEngine is the premiere provider of fitness information and workout classes in NYC.
(Pic from Healthyhowto.net)