ABBY CLEMENCE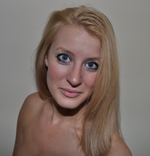 Abby Clemence is a recent graduate from Slippery Rock University of Pennsylvania, graduating with a Bachelor of the Arts degree in Dance and a Bachelor of Science degree in Business.   Abby, originally from Pittsburgh, Pennsylvania, moved to the city in February, aspiring to dance.  Abby has been dancing since she was 2 and was in a competitive company starting at the age of 3.  After high school, Abby decided to pursue dance as a field of study and one day as a career.  Yoga, running, Insanity, as well as other workout based classes are apart of Abby's repertoire.  She looks forward to beginning this new chapter of her life in the Big Apple and is also very excited for the opportunity to work with FitEngine!  Let's start dancing, exercising, and writing!
KAREN EISELE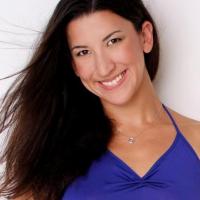 "From Gyrotonic to ballet, the teacher in me loves any class with a strong focus on alignment and anatomy. The dancer in me loves a good old-fashioned jazz class with isolations and triplets! I love contemporary ballet, but prefer a modern-jazz style class with a yoga based warm up that just feels good! I'm open-minded and will try any class once, but I really love a work out where I forget that I'm working out. You won't catch me at a gym pumping iron, as I prefer to lift my own body weight in yoga or aerial classes. At this point, I'm heading into my thirties and want to stay fit, stay strong, and look decent in all attires!"
Karen Eisele holds a Bachelor of Fine Arts in Dance Performance and Education from Towson University in Baltimore, Maryland.  She is also 500 hour certified through YogaWorks Manhattan, with a special Core Strength Vinyasa Training certificate from Sadie Nardini.  Karen has trained with various companies like the Dance Theater of Pennsylvania (Budzynski's Studio Of Ballet), Sarasota Ballet, and Paul Taylor Dance Company in New York City. Growing up, she was a member of the competition dance team at Kelly Richards School of Dance just outside Philadelphia, PA and was a member of the ensemble at the Bucks County Playhouse in New Hope, PA.  Some of her favorite roles include Dream Laurie in Oklahoma! and feature dance roles in West Side Story.  Following University, Karen went on to perform on various cruise ships with Jean Ann Ryan Productions and later, Princess Cruises.  She starred as the lead aerialist in Tokyo Disney Sea's Mystic Rhythms in Tokyo, Japan.  Most recently, Karen was seen as the magician's assistant in The Magic Of Saipan at the SandCastle Dinner Theater in Saipan just outside Guam.  In between jobs, Karen looks forward to the competition dance season, teaching yoga, and teaching at local studios.
ELISE GIANNOTTI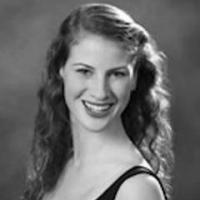 Elise Giannotti of Richmond, Virginia, studied Clinical Exercise Science at Virginia Commonwealth University. There, she danced with VCU's Gold Rush Dancers and lead her chapter of Alpha Omicron Pi as Chapter President. Ms. Giannotti's next step brought her to New York City, studying at the Ailey School. After training and auditioning, Ms. Giannotti took the opportunity to be a company member with the Montgomery Ballet in Alabama. While in Montgomery, Elise originated roles in Darren McIntyre's Lights Will Guide You Home and Adria Ferrali's Alpheos Et Arethusa. Ms Giannotti was featured in Le Corsaire as an Odelisque; in The Nutcracker as the Dew Drop Fairy; and the principal role in Fairy Doll. Elise traveled to Birmingham to guest artist with modern company, Sanspointe in their production of Dances Across the Line. Most recently, PDM Productions' The Nutcracker Sweet featured Elise as the Sugar Plum Fairy. Currently, Elise resides in New York working with Felice Lesser Dance Theatre. As a licensed Zumba instructor, Ms. Giannotti is constantly inspired and motivated by the classes she teaches. She wishes everyone the same love and passion for what they do.
ASHLEIGH GURTLER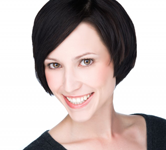 Hi, I am a dancer, fitness professional, and FitEngine reporter. I am a native of Longwood, FL, and graduated with a Bachelor of Fine Arts in Dance from George Mason University where I received the award for Excellence in Performance. Professionally, I have worked with Karen Reedy Dance, Gibney Dance, KDNY, Yoo & Dancers, Amanda Selwyn Dance Theatre, Joori Jung and am a member of CorbinDances. I am a certified Pilates apparatus instructor and I teach in various locations in Manhattan. I am also currently enrolled in the Institute for Integrative Nutrition where I am pursuing a career as a Health Coach. I hope you enjoy my reviews.
Read some of Ashleigh's reviews!
AMANDA HAMELINE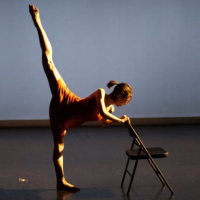 Amanda Hameline graduated Harvard in 2012, and is now back in New York choreographing, dancing and working at Gallim Dance. Her favorite workouts are dance classes (of course), weight lifting, hiking, and yoga.
Read some of Amanda's reviews!

JESSICA HARRINTON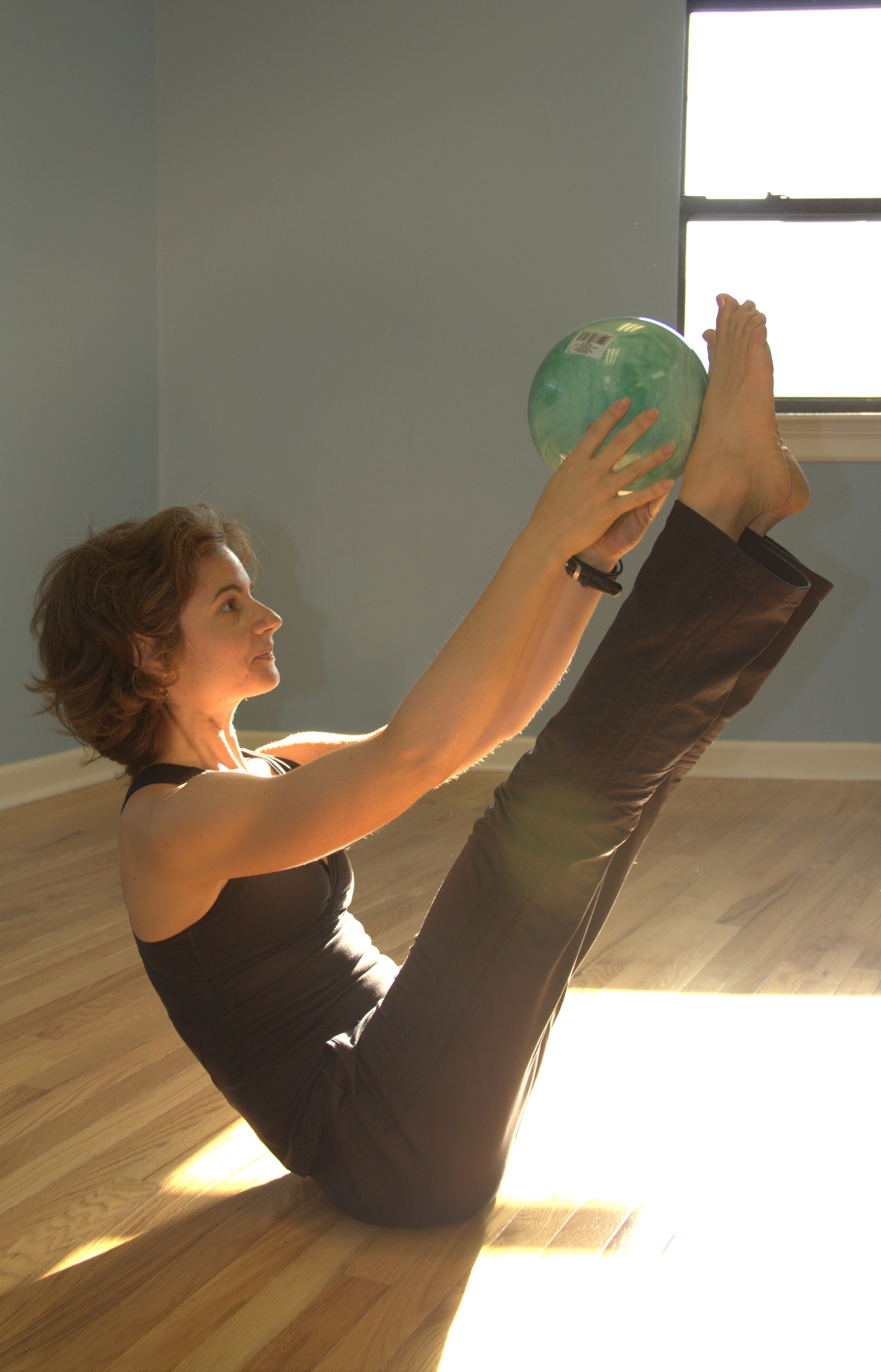 "As a dancer, personal trainer, yoga, pilates and Zumba(TM) instructor, I want a class that can take me out of my workday and keep me present in a physical practice regardless of the level of intensity or how familiar the "subject matter" is to me. I like to feel a connection to the movement, have an understanding of the purpose class exercises that I can translate to fit my body and particular strengths and weaknesses that day, and beyond. Music often influences the directions my work-outs take, even if my mind tries to take me elsewhere. I like classes that do not linger necessarily on one main point, but connect the dots and keep moving."
Jessica Harrington has been on Faculty at Dance New Amsterdam since 2010. Jessica received her B.A in English, Dance and International Studies from Guilford College in North Carolina. After graduating in 2001, Jessica attended The American Dance Festival in 2002 and 2003 which lead her to Dance New Amsterdam, NYC to continue pursuing her passion for dance and a career in fitness. After becoming a certified yoga instructor from The Laughing Lotus, NYC in 2005, Jessica also immersed herself in Teri Lee Steele's Pilates certification program in 2006 and now serves as a supervisor for the teachers-in-training with Steele Pilates. Having gained a new perspective on how movement heals and strengthens the mind and body, Jessica also became a certified private trainer through The National Academy of Sports Medicine (NASM ™) in 2007. To round out her teaching reperatoire, Jessica teaches sculpt classes and most recently added Zumba™ (2009) to the mix! Currently Jessica teaches as an adjunct professor in sports sciences at Long Island University, serves as a Physical Education Associate at Columbia University and instructs and Barnard College as well as various gyms through out the greater New York City area including The Edge Gym.
Read some of Jessica's reviews!
SHARON OSBORNE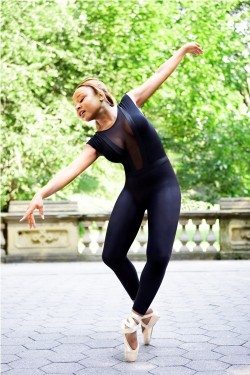 "As a dancer recovering from ankle injuries associated with os trigona, my core class focus is on maintaining my technique, strength, flexibility and commercial viability. My weekly concentration consists of ballet and theater jazz in addition to an occasional contemporary hip hop and lyrical class. The rest of my fitness routine is strictly devoted to dance complimentary fit classes such as pilates and hot yoga as well as physical therapy to rehab my ankles."
Read some of Sharon's reviews!
DJUNA PASSMAN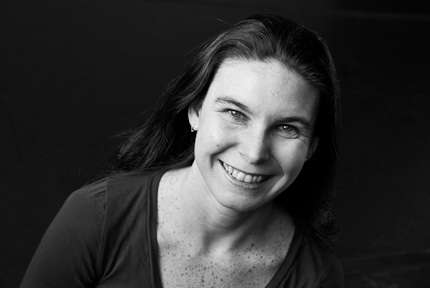 JANETTE RAWLS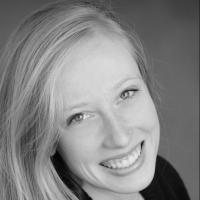 "As a professional dancer, ballet is the one class I can't miss. I also enjoy a variety of other dance classes including contemporary and modern dance. I supplement my practice with a light gym workout and plenty of stretching. I love yoga, but I'm picky about my classes because I'm looking for a relatively slow class that emphasizes alignment. In Pilates, I look for instructors who stick with classical repertoire and keep class moving, yet emphasize control and breath. I usually skip high-intensity workouts because a full schedule of rehearsing and teaching leaves me tired, but I've been known to take Zumba on a day off. I've never tried spinning, but for some reason I really want to try it."
Janette Rawls holds a B. F. A. in Dance from Belhaven University. While in college she also studied at the American Ballet Theatre and the American Dance Festival. Janette has danced professionally with Stӧrling Dance Theater, FrenetiCore, Dance Houston, and Sandra Organ Dance Company. In the summer of 2009, she produced her first dance show, Seeing, in the Minnesota Fringe Festival. When not dancing, Janette teaches dance for various studios, arts magnet programs, and at the collegiate level. She also teaches Pilates as a certified Stott Pilates instructor.
Read some of Janette's reviews!
NICOLE TOUZIEN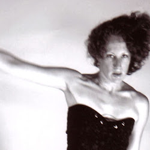 "As a dancer, my staple classes are ballet, modern, Pilates, and yoga. I like classes that push me mentally and physically, however I prefer to go for a jog for my cardio. Although I enjoy trendy new classes and fun fitness classes, I usually only take these classes when I feel like I have reached a plateau in my normal fitness routine."
Nicole Touzien is a professional dancer and educator as well as a Thai Yoga bodywork practitioner.
Read some of Nicole's reviews!
KEELY WALSH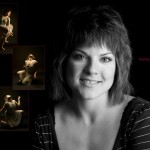 Keely Walsh is a pilates practitioner spanning the gamut from group reformer classes to rehab in a physical therapy office. She uses her vast knowledge and experience as a modern dancer, athlete and someone with scoliosis and a spinal defect, to inform, shape, and inspire her classes and reviews.