A Sleek, Defined Body as Easy as 1-2-3!
By Joy Karley, MA, CPT
It may be cold now, but you can't hide under long sleeves forever.  Warm weather will arrive in the spring, and with it, short sleeves, tank tops, shorts and skirts.  It may seem like a long way of now, but you'll be packing the sweaters away before you know it.  This gives you a perfect opportunity to tone up and get sleek and sculpted for spring.  To do this, you'll need three key strategies: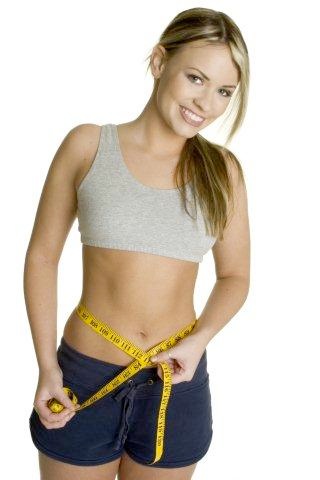 Healthy diet – Getting your weight in check is a critical step in getting on the right track a sleek new you.
Regular Cardio exercise – Providing your heart and muscles with the activity they need to stay in shape will prompt a well defined body.
Resistance training – It's not about building big muscle, it's about changing the shape or contour of your muscles.
Let's break it down:
1.  There's no getting around this one – you need to start watching what you eat.  Sure, you had good intentions for your New Year's resolution, but hmmm those Valentine's Day treats sure look good…  No need for drastic diets, of course, but be sure to renew your resolution to cut unnecessary empty calories, monitor serving sizes, and keep treats for, well, occasional treats.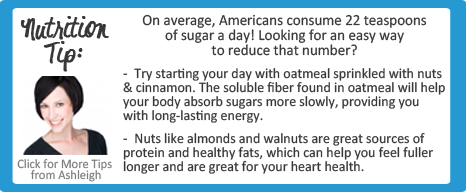 2.  Cardiovascular exercise may not necessarily directly sculpt your body, but it will burn calories, keep your metabolism stoked, as well as all those other heart-healthy , stress-busting benefits.  This will make those well-defined muscles all the more noticeable when you happily trade in your cardigans for tank tops. Walking, running, cardio classes and Zumba are great ways to get your cardiovascular exercise in. Click here to find a perfect cardio class match in NYC.
3.  Resistance training.  Ah, here we are at the key element to your success – strength training to firm, tone, and define your muscles.  Many women shy away from strength training, fearing that they will become overly muscular.  We assure you, there is no need to worry.   The overly muscular, masculine look many women fear requires years of extreme training and often, hormone or steroid supplementation.  This program is designed to help you sculpt lean, strong, and beautiful muscles.
Here are a few resistance bands FitEngine recommends: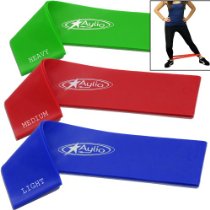 Aylio 3 Loop Bands for Exercise (Light, Medium, Heavy) – $16.99
Black Mountain Products Resistance Band Set with Door Anchor, Ankle Strap, Exercise Chart, and Resistance Band Carrying Case – $32.99
Click here to checkout all the items in the FitEngine store.
 Let's get started.  We're going to focus on the use of a resistance (elastic) band or tube.   I love these because they are inexpensive, versatile, and portable.  You can throw one into your bag and take it with you to use for a quick workout anywhere, any time – your lunch break at work, in your hotel when you travel, even at a long layover at the airport!  One important tip:  always check your elastic bands and tubes before you use them.  Look for any little cracks, tears, or holes that indicate the material is breaking down and could possibly break during use. The life of elastic bands varies, and depends on several things including the temperature and humidity conditions in which it is used and stored.  The good news is, these tools are inexpensive and easy to replace when you start to see signs of wear.
When using elastic resistance, a firm grip is important to prevent the tube or band from slipping from your hand and possibly snapping you like a giant rubber band.  If your tube has handles, grip the handle firmly with your fingers wrapped around it.  If you are using a band without handles, wrap it loosely around your hand (or foot, etc.) at least once completely.  You do not need to use an overly tight "white knuckled" grip, but you want to prevent it from slipping.
There is a wide range of resistance levels available for bands and tubes.  One of the best features is that they are adjustable within that range.  To increase resistance, simply shorten the band by "choking up" or moving your anchor points (hands, feet, etc.) closer together, or double up the band.  To decrease resistance, lengthen the band by increasing the distance between your anchor points.  I recommend a very long band (approximately 6'  or longer) with a medium level of resistance for the most versatility.  For most of the exercises, adjust your resistance so you can complete a full range of motion 10-15 times without straining or losing good form.  (unless otherwise specified)  Always resist the pull of the band and go slowly to control it as you return to your starting position.  Never let the band pull your body out of control.  Begin with 1 set of each exercise if you are new to strength training, but for best results, perform up to 3 sets of each exercise.
Check out the entire selection of resistance bands in our FitEngine Store.
Stay tuned for other articles in this Sculpting Series!